-
 LIBRARY OF THE  FACULTY OF LITERATURES AND LANGUAGES

The library of the faculty is working hard to provide sources of science and knowledge. Here comes its role in the creation of these sources and references, it is an integral part of the university, from which it draws its nature and objectives.
DIRECTORY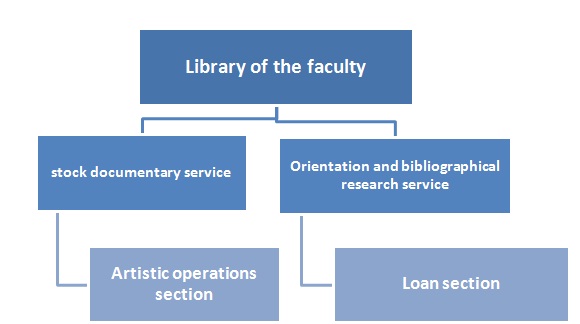 The library is divided as:
Arabic language and arts library, first tranche.
Foreign languages library, third tranche.
Mohammed Dib library, third tranche.
To see the university theses, the Faculty of arts and Languages put at your disposal the following website:
   To see the documentary stock of the library consult the following links:
http://bibfac.univ-tlemcen.dz/biblettre/opac_css
http://bibfac.univ-tlemcen.dz/bibflangues/opac_css
http://bibfac.univ-tlemcen.dz/bibmdib/opac_css